Donate TODAY to provide help to hungry families without money or food due to loss of jobs or loss of loved ones in the Covid-19 outbreak.
£10 could provide food for a family for 3 days
£50 could provide five families with food for 3 days
£100 could provide ten families with food for 3 days
Download a brochure for this appeal with details of more ways to give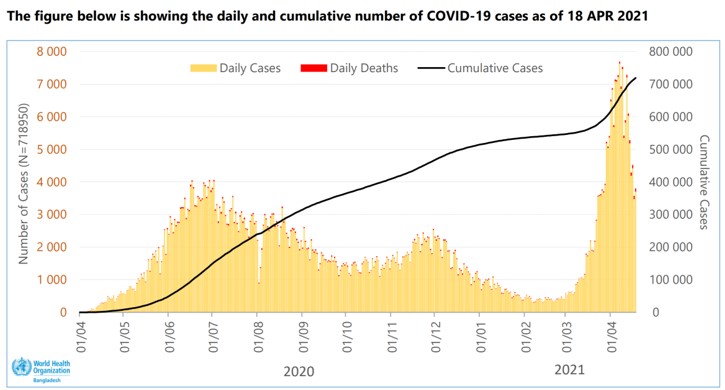 The facts
10,385 deaths and 718,950 confirmed cases were reported by the World Health Organisation in their Situation Report #60 on 19th April 2021.
Many cases are unreported, since poorer people cannot afford to pay the charge for Covid Tests (Between £2 and £32 depending on type and place).
The severe outbreak in India has led to Vaccines and Oxygen not being provided to Bangladesh, resulting in serious shortages.
A national lockdown was imposed between 14th and 28th April 2021 and is likely to be extended or repeated.
Previous peaks in Covid-19 in India have led to peaks in Bangladesh a few weeks later and so we are preparing to be able to react to this worsening situation.
With your help we can share God's love for the poor, one bag of food, at a time...
WHY GIVE?
A small donation of £10 is enough to feed a small family for three days.
Your gift will enable aid to be be distributed to families in need, in the form of ration kits containing 10kg rice, 1kg pulses, 1kg cooking oil, 1kg salt, 3kg potato, handwash, soap and bleach.
Without your help, it is likely that many will die of hunger, especially if the period of lock-down is extended as is likely. Those who are malnourished are also more likely to be less strong in fighting this deadly virus.
WHY GIVE THROUGH US?
Life For Bangladesh have 28 years experience in providing emergency relief work in response to natural disasters and calamities. Cyclones, floods and tornadoes frequently visit the northern coastal regions of the country. During winter, poor people in the south suffer due to lack of warm clothes and blankets. We have contacts across the country who can help to ensure distribution is accomplished, despite the lock-down.
Matthew 25:35-36 "for I was hungry and you gave Me food; I was thirsty and you took Me in; I was naked and you clothed Me; I was in prison and you came to Me"
EMERGENCY RESPONSE:
Life For Bangladesh will purchase and distribute food and hygiene productions, to provide nutrition and training to reduce the impact of the lock-down and slow the spread of the virus. With your help we can buy more, respond sooner, and help more people.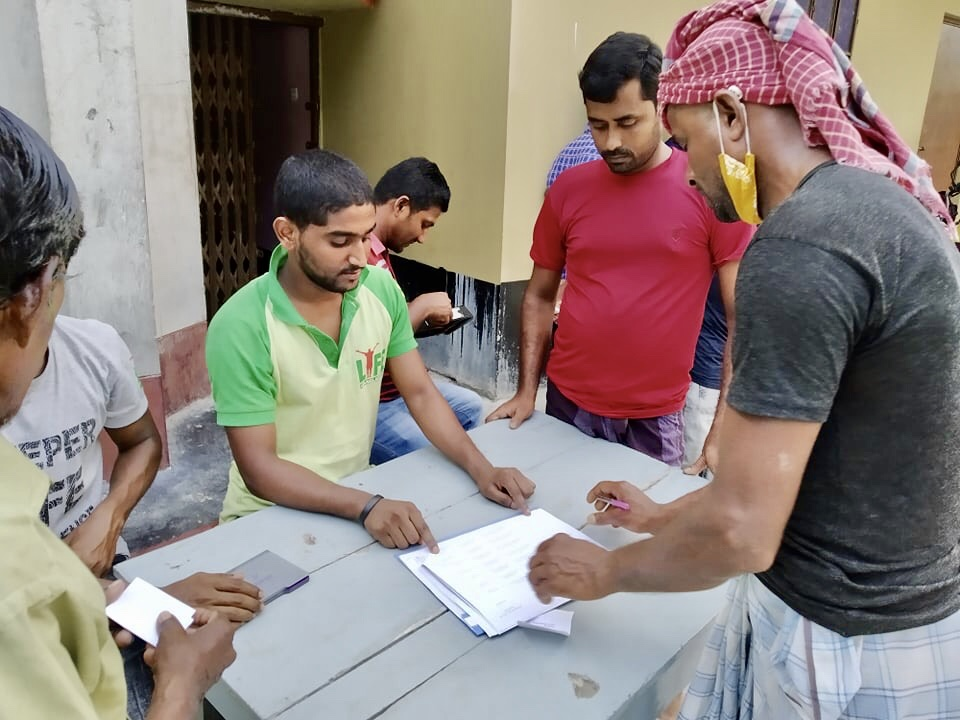 100% of your money will help the poor in Bangladesh.
All of the money given in response to this appeal will be spent helping the poor of Bangladesh who are in great need at this time.
Through our website and Facebook page we will keep you informed on distributions made.
See our Facebook page for details of recent blanket distributions.
With your help we can support them, bring relief and save lives.