Partnership Youth Conference 2022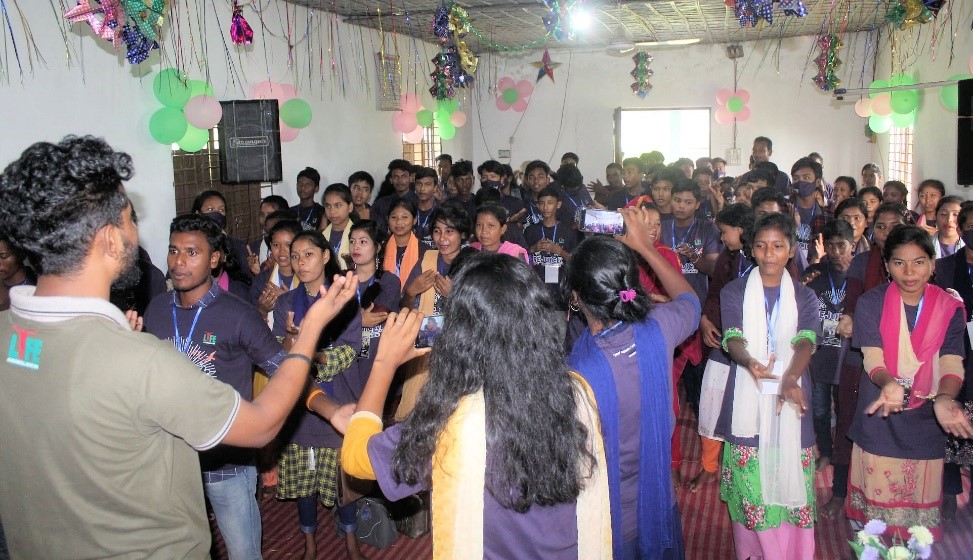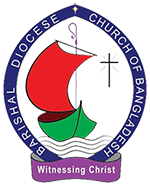 Make a difference today by sponsoring the 2022 Partnership Youth Conference with "Church of Bangladesh".
Lives are changed as young people meet to encourage one another in their walks of faith and find Christ as Saviour.
£10 to enable rural poor young people to travel to the Youth Conference
£50 to pay for accommodation and food at the Youth Conference
£100 to pay towards equipment rental and hire van for the worship team.
Partnership Youth Conference 2022
This year we have been asked to partner with Church of Bangladesh in Barishal and Khulna, to provide a 3 day youth conference for young people, who are particularly interested in forming new weekly Life Groups with us. We have offered, subject to your prayers and support, to help with food, transport and worship leading for this conference.
Since 1991 we have been providing regional and national Life Conferences, lasting between 1 to 5 days. Programs include Guest speakers, Harvest Worship Group, Games, training and motivation for young people to help them in their journey of faith. Our prayer is for young people to find new life through faith in Jesus Christ.
I am the Way, the Truth and the Life. John 14:6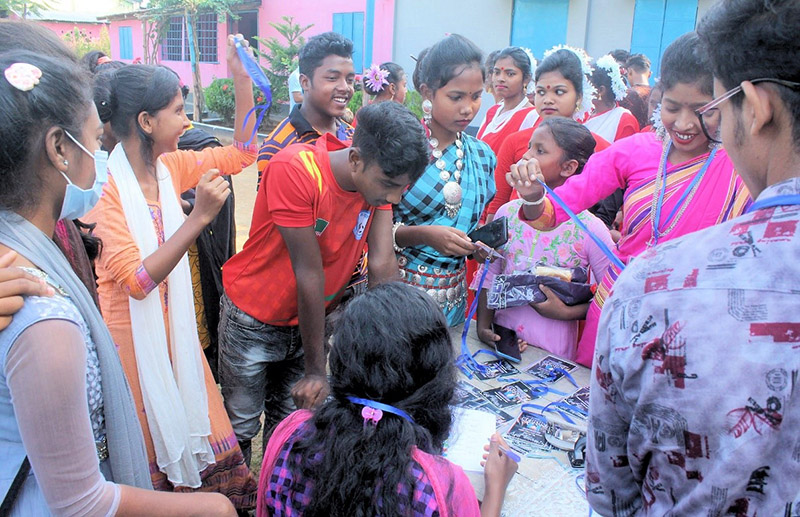 WHY GIVE?
Residential conferences are not cheap to run, however the impact on the lives of the young people and their ability to share faith and bless the local churches, is very significant. Many families live hand to mouth and simply cannot afford to attend conferences without your help. Many have been blessed by our conferences and gone on to serve in the church and local communities. Financial support to enable this program is an act of love and solidarity to the young people of Bangladesh which is appreciated and enables the Church to continue to grow and flourish.
I have come so that they may have life, and have it abundantly John 10:10
WHY NOW?
Shortage of funds has limited the number and scale of conferences we have been able to run in recent years. Prayers and response are needed soon, in order to complete planning for the May 2022 Youth Conference to be held in Khulna. We are partnering with the Church of Bangladesh which is Anglican and similar to Church of England in the United Kingdom or Episcopal church in USA.
The young people are keen to attend and to receive teaching and encouragement in their walk of faith. They will be disappointed if we have to cancel or postpone this conference.
Each of you should use whatever gift you have received to serve others, as faithful stewards of God's grace in its various forms. 1 Peter 4:10
URGENT NEED:
Your donations will be used for planning and carrying out the Partnership Youth Conference 2022. Costs include venue hire, travel for participants and worship team, training material, food and accommodation.
100% of your money will be used for the Youth Conference in Bangladesh.
Your donations to this appeal will help and encourage the youth of the church in Bangladesh. Lives will be touched and changed and shaped for eternity. Poor children will be able to attend who would otherwise have to stay at home.
Life For Bangladesh Training programs have been significant in the lives of many who are now in part time or full time ministry.
Life For Bangladesh is a registered UK charity which supports the ministry of Life For Bangladesh a Bangladesh based Christian organisation providing relief, training and education to some of the poorest families in Bangladesh, since 1991Life For Bangladesh has helped raise funding to cover the costs of the building and repair of seven churches, two schools and pastors accommodation.
We run two schools with 165 pupils from differing creeds and religions.
As a locally based organisation, Life For Bangladesh understands and responds to the needs of the communities.
Our work is driven by the belief that every child has the right to a free, quality Christian education.